GreenFox Special - Tailored tour for 2nights and 1day for 22000NOK groups up to 8pax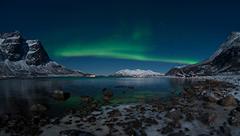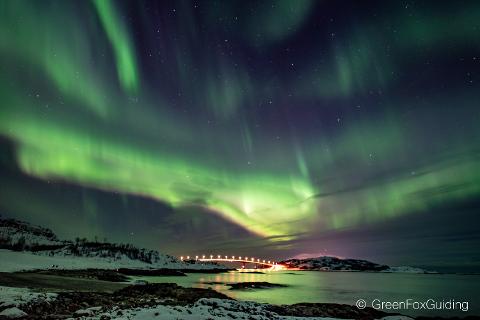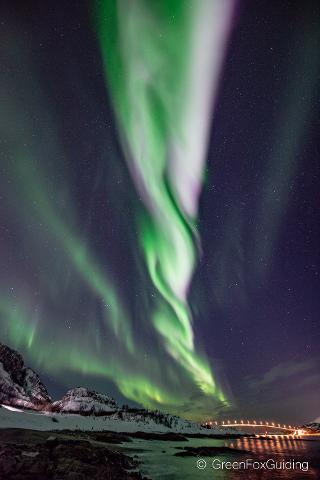 Durata: 8 Ore (aprox.)
Cod produs: P6SLWD
If you are looking for more personal experience for your group we are here for you!
2 NIGHTS OF AURORA CHASING and 1 DAYTRIP(3-4hours)
There is nothing more comfortable and fulfilling on Aurora chase then tailored trip just for your group with your needs.. No big crowds, no annoying co-travelers.. Just you and your friends or family!

Personal serivce on our behalf with high quality equipment, photo workshop, high resolution photos for you and possibility to even teach you how to process the photos for yourself.

We can also help you with tips on your travel to Tromsø plus help you with hotel booking for additional fee.
What we have to offer for you is 2 nights of Aurora Chasing and 1 daytrip.

The price is for the groups up to 8pax.. If you have larger group please contact us and we will try to accomdate you.
Included : photo guide, overall jacket, tripod, bonfire, snacks, hot drinks, photos from the trip published on our sites and sent to your emails.


We are looking forward to chase with you!!
For more information please visit greenfoxguiding.no.
In case you might have any more questions about the tour description- PLEASE READ ARTICLE - Frequently Asked Questions

WHILE JOINING OUR TOUR YOU AGREE TO OUR TERMS&CONDITIONS, here is a part of it:
In case of the bad weather conditions I can cancel the trip half an hour prior departure. The weather in Tromsø changes very often and we wait till the trip begins for the last weather reports updates.

In case the trip is canceled because of the bad weather conditions I am not able to promise you the free places on my trip for the next day.

In case of the bad weather reports the trip can still take place after two sides agree to go for the chase without expectations to see the lights.

In case the trip is canceled I am gonna send you your money through PayPal services and you will receive the refunds in less then couple of hours. Currency exchange rates are variating so please keep in mind that sometimes you might receive less or more from the refund.

It is not possible to get refunds in cash.
I will do my best to find the lights HOWEVER:
In case of not seeing lights there are no refunds expected.

In case of not seeing lights there is no extra free trips expected.